WARRANTY
Quality assurance system

The company pays attention to product quality management and establishes a perfect quality assurance system. All quality assurance personnel must go through postgraduate training and establish a production process turnover card system to ensure product qualification rate.
For the supporting products, in strict accordance with the quality and technical requirements of the main engine factory, establish a corresponding product inspection system, and incorporate the quality assurance system of the main engine factory.
The factory can provide LR, DNV_GL, BV, ABS, CCS ship inspection certificates for major marine products according to customer requirements.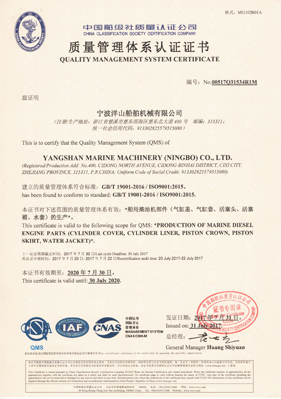 CCS certificate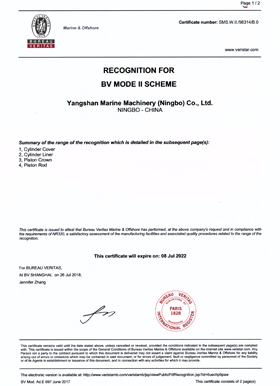 BV certificate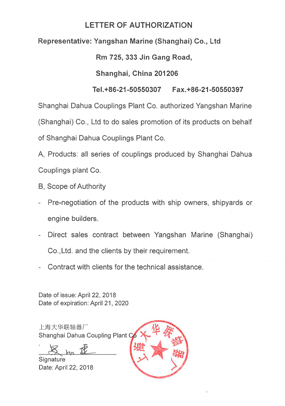 Agency certificate Shanghai Dahua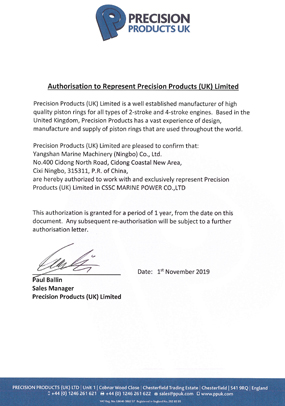 Agency certificate PP2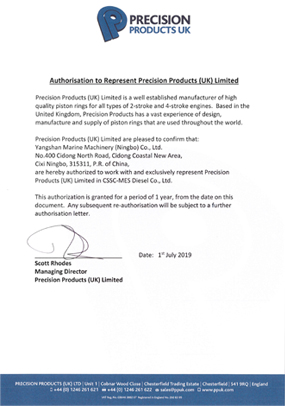 Agency certificate PP1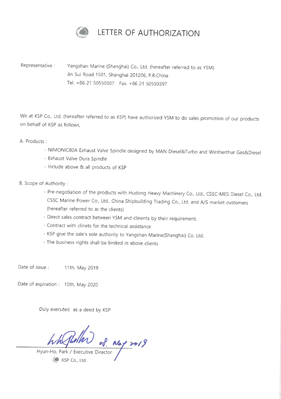 Proxy certificate KSP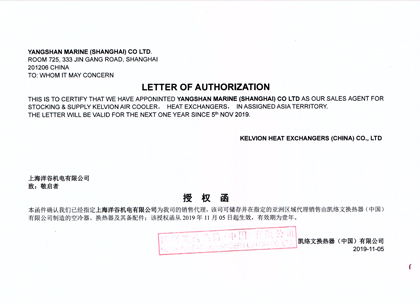 Kailuan authorization letter 2019
Agency certificate Shanghai Dahua
Kailuan authorization letter 2019
Service and repair
Service&Repair

The company has a technical center in Shanghai, with after-sales service engineers with extensive on-site commissioning experience,
Ensure that the equipment and spare parts represented by YSH are the most efficient and reliable operation after submitting users and installations.
TrAfter-sales service includes: spare parts, maintenance, document processing, personnel training, warranty service, hotline support and technical cooperation.

Service Hotline:
Shanghai Technical Center
Tel:+86 021 5055 0307
Fax:+86 021 5055 0397
Mobile:+86 15921615362
E-mail:as@yangshan.com.cn